Setup a Chat Based Helpdesk Using GFI
Setup a Chat Based Helpdesk Using GFI For Free, in under 15 minutes.
HipChat setup
So your first step is to get yourself a HipChat Account from www.hipchat.com. We are a standard customer and get no additional discount or offers from them. Neither is this an affiliate program of any sort.

The product is superb. That's why we embraced it and use it at our NOC. I am sure you will love it too.
So now that you have an account, which is free for less than or unto 5 people, you will need to download the program and install it on your local machine. Once you have the app you can create room. Rooms are a place for multiple users to chat. Rooms are also accessible to guests through a web browser.
Create a room and turn on guest access. Each room is uniquely identified by a URL. Copy this URL.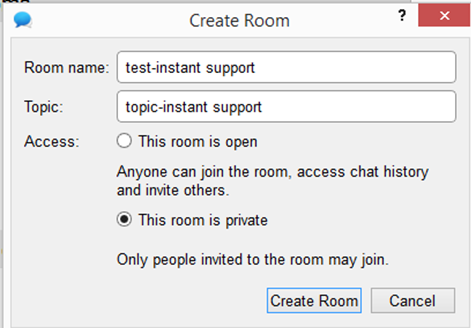 In the screenshot below you can see the option for turning on and off the guest access.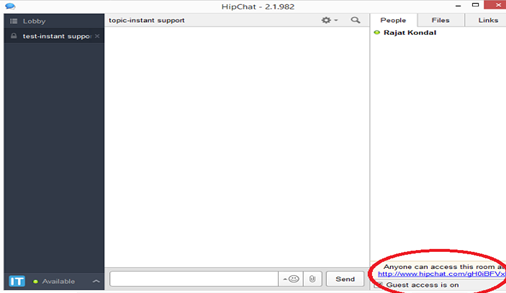 You can also see the guest access URL.
Setup System Tray in GFI
Log into your GFI Dashboard. Then under "Settings" go to "System Tray Application". Then select settings again. Under the Menu Option add the URL from HIPCHAT. Put a Good label like Instant Chat Support.
Once these changes take effect on the workstation, the user will see the "Instant Chat Support" option. When they click on this option they will be redirected to a page where they join the room you created in GFI. It looks like this: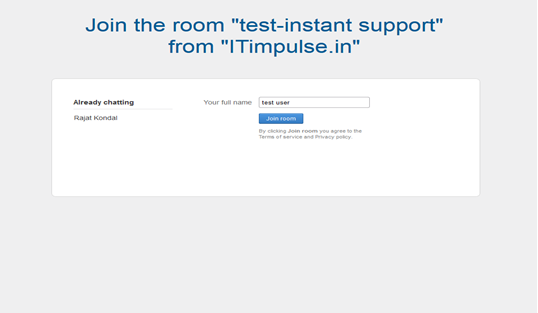 Once they enter their name, the interface looks like this: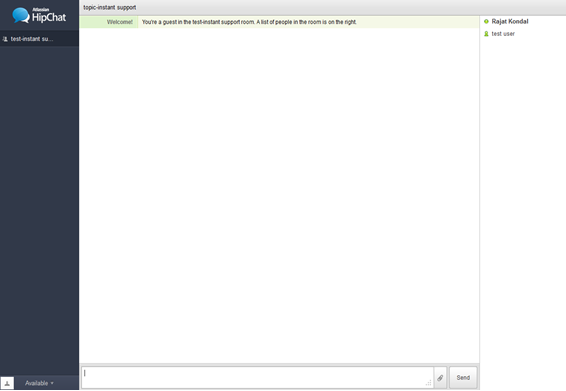 You see your customers request in your HipChat client installed on local machine.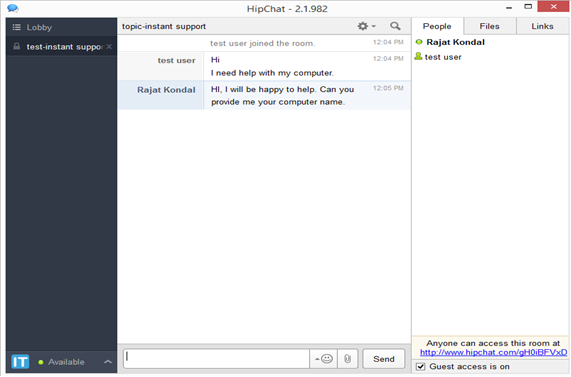 Some points you need to note.
1. All guests in a room at one time can see each other's chat. So you may want to use a different room per customer. Although this may take some time, it is more productive.
2. The room name will be visible to the customer. It is best to name each room as *customer name* – Instant support.
3. There is no branding option available, so on the web portal before joining the chat, your customers will see the HipChat logo.
I feel that's completely fine. I mean why would you want to hide from your customer that you use a great product. It reflects that you only choose the best for your customers. I am not a big fan of branding everything. But really how often does your customer expect that you make all the RMM, PSA, CRM that you use, by yourself.
4. You can also use their REST API and integrate with your PSA to get more value out of this.
Outsource your Chat Support
We are offering a chat based helpdesk outsourcing option built around the GFI and Hipchat implementation. It is priced per device and integrates completely with the NOC. If you would like to know more about the service, email us – sales@itimpulse.in